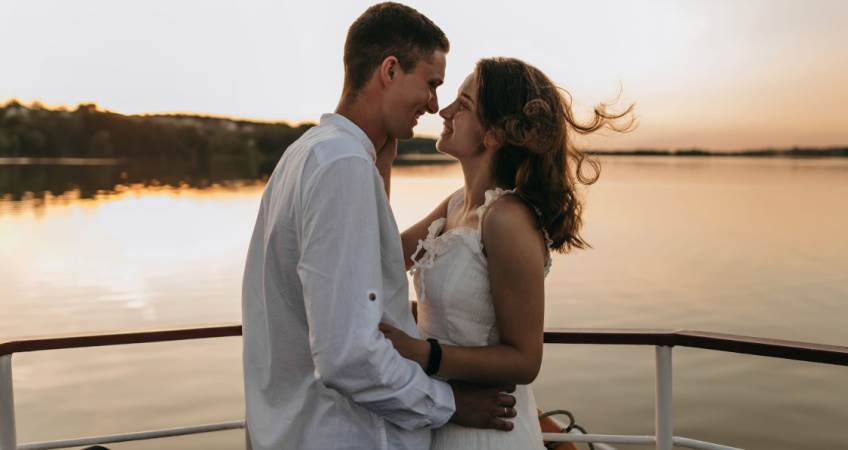 September brings us the end of Summer and the beginning of Autumn. There is an opportunity to set our focus and intentions. Though the Summer may be over, it does not mean that the fun stops. Though the duty-bound Virgo energy does force us to remember what is essential and what needs to be taken care of; meantime, the transit of Libra helps us balance work with fun. September is also the month of the Fall Equinox, where things are in balance between spirit and earth. Use this period to harmonize and balance your energies, especially since the holidays are close.

September 2023 Monthly Astrological Forecast
The Sun in Virgo (August 22 - September 21) is typically an ideal period to focus on things that bring stability, specifically in our personal life, such as home and relationships. However, since Venus and Mercury are retrograde, the beginning of this month can be pretty challenging. Though the Sun in Virgo is ideal for time for self-evaluation and improvement, it is best to pace yourself until Venus goes direct as of September 4. In addition, Mercury will go from retrograde to direct after the 14th, which will help us regain focus and improve our ability to express our needs. Once Venus and Mercury are direct, you will find yourself readjusting and feeling much more grounded.
The Sun enters Libra on September 22, through October 21, which will gradually change some of the challenging aspects encountered during the beginning of the month. In September, two planets are retrograde, making communication and relationship harmony unmanageable. The inflexibility of retrogrades in Mercury in Virgo and Venus in Leo makes us feel less enthusiastic than we care to be. During Sun in Virgo, we face things we had been in denial about, and once the Sun enters Libra, we find a way to regain stability and a balanced perspective. Consider Sun in Libra as the recuperation period that restores balance after what can be considered a chaotic transit.

Love Aspects as Influenced by the Moon, Mercury, Venus, Mars, and Sun Signs Transits
Full Harvest Moon in Aries - September 29, 2023
The Full Moon in Aries induces passion, which fosters impatience, impulsiveness, and irritability if unexpressed. However, the intense energy of the Moon also allows us to reset and recharge our exhausted body and mind, which helps us manage our extreme emotional states.
Moon Ritual - Get a clear crystal and a white candle. Meditate on clearing away whatever obstacles impede you from achieving personal goals.
Full Blue Moon in Pisces - August 31, 2023
The Moon in Pisces, during August, is called a blue moon since it's the second Moon of the month. The Moon in Pisces will be opposite Sun in Virgo during a Mercury retrograde. This period can be charged with emotional cycles that make us ultra-sensitive and prone to misunderstanding due to Mercury being retrograde and the Moob being in the Water sign of Pisces. Take time during the full Moon to focus on creating balance and calmness to help you negative this cycle.
Moon Ritual – Get a red or black stone and a red candle. Focus on recharging your body with energy so it can function effectively.
Mercury Retrograde in Virgo - August 24, 2023 – September 14, 2023
September begins with Mercury still in retrograde, which can create some miscommunication when it comes to dealing with others. Mercury in Virgo is typically logical and fairly concrete regarding communication; however, during the retrograde, it will often feel as if logic has left the building. During Mercury retrogrades, there is a strong tendency for misinterpretation, and little patience for mistakes, often contributing to bickering and sarcastic exchanges. Mercury in retrograde brings the worse qualities of Virgo to the surface. You have been warned.
Mercury Direct in Virgo - September 15, 2023 – October 6, 2023
Mercury will finally go direct after September 15, bringing much-needed relief. You will find yourself feeling some of the leftover damage from the retrograde, especially in the area of relationships. You will recuperate some clarity, allowing you to reset communication and recover from the mayhem created during this period. Once again, Mercury in Virgo will regain its calm exterior and mental sharpness, enhancing communication overall.
Venus Retrograde in Leo - July 24, 2023 - September 4, 2023 
Venus in retrograde tends to make us dive into areas that have been ignored, especially romantic relationships. The retrograde aspects can be either detrimental or beneficial depending on what needs addressing. There is no hiding what needs to be dealt with during a retrograde, so be ready to have big fights or many making-up sessions. In truth, the retrograde is an opportunity to work on the hidden elements of your core relationship issues, so don't avoid it.
Venus Direct in Leo - September 5, 2023 - October 9, 2023
Whenever a planet comes out of retrograde, regardless of where it was stationed, we tend to gain some awareness or shift in view. Venus in Leo is typically very outgoing and energetic; however, coming from a retrograde transit into direct, there is an element of vulnerability accompanied by some valuable insight. For some, the transition from retrograde to direct provided healing and clarification, and for others, some emotional scarring from dealing with harsh realities. Venus in Leo direct will allow you to recuperate emotionally and focus on enjoying yourself as much as possible.
Mars in Libra August 28, 2023 – October 11, 2023
In the sign of Libra, Mars can become energized, impulsive, and ready to tackle whatever presents itself. There is a tendency to overwork and overdo it due to having so much energy. It is essential to pace oneself during this transit to avoid burnout, especially if one has been inactive for a while. Balance is critical in managing this formidable transit since it begins when both Venus and Mercury are in retrograde. The impulsive tendencies of Mars can add to the already challenging aspects of Mercury in retrograde, creating a platform for intensity on many levels. Again, pace yourself.
For all things astrology, check out our Psychic Source Astrology Guide. Learn even more about the planets and how they impact your life.

Love Tips for Every Zodiac Sign – August 2023
Each month brings us an opportunity to improve or enjoy elements in our personal lives and love connection. Let us review each sign and see what lies ahead.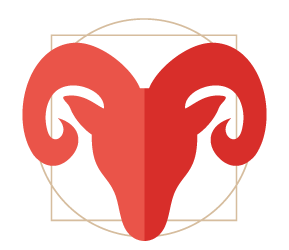 Aries (March 21 – April 20)
The beginning of September can be a challenging period in your romantic life due to the retrograde transits of Mercury and Venus. Mar in Libra creates opposition to Aries, making it hard at times to tackle unpredicted events. You may find yourself a bit argumentative and unable to let go once you get upset. It is an excellent time to evaluate what matters and develop patience since it will be the key to your ability to regain harmony in your relationships. Remember, though you might encounter challenges, you can improve and strengthen your relationships once you deal with self-sabotaging patterns. Best days: September 2, 3, 6, 11, 21, 25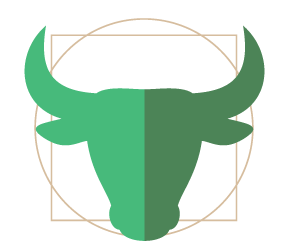 Taurus (April 21 – May 20)
The Sun and Mercury in Virgo form a trine to Taurus, reinforcing stability and confidence. Though Mercury is retrograde, you will find ways to remain steadfast and true to yourself. Venus retrograde in Leo will allow you to evaluate what matters and work on creating the romantic realities you desire. Mars in Libra compels us to express more than usual due to its energizing mental qualities and unwillingness to remain passive. Your love life will become more intense once Venus in Leo becomes direct and the Sun enters Libra. You may find yourself going after what you desire with intensity, especially at the end of the month. Best days: September 4, 5, 9, 14, 23, 27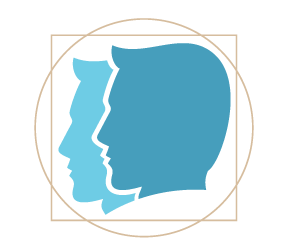 Gemini (May 21 – June 20)
As the Sun enters Libra, you will enjoy relationship bliss after the stormy transits of Venus and Mercury retrogrades. The initial part of September may be a bit challenging due to Mercury being retrograde in Virgo, but you will manage to smooth things out with partners. Venus, in Leo, goes directly after the 5th reviving your relationships and bringing back the romance interrupted by both retrogrades in Venus and Mercury. Best days: September 2, 6, 7, 11, 16, 25, 30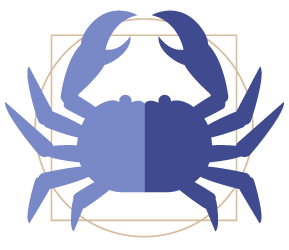 Cancer (June 21 – July 21)
You may find September testing your patience and resolve regarding personal relationships, especially since Venus and Mercury are retrograde. Once Mercury and Venus are direct, you will enjoy socializing and engaging more with others. You will indulge in activities outside your typical style and spend more time and money treating loved ones. Though September started out challenging, the rest of the month will be pretty enjoyable. Best days: September 1, 4, 9, 10, 14, 19, 28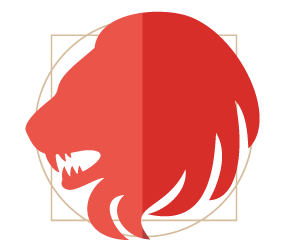 Leo (July 22 – August 21)
The current retrogrades will slightly dampen your typically sunny disposition at the beginning of the month. Mercury retrograde in Virgo makes communication difficult due to stubbornness and unwillingness to change your view. Meanwhile, Venus retrograde in Leo will force you to evaluate your relationship status, forcing you to face what you have ignored. Do not fret; things will go back to balance once all planets go direct. Mars in Libra will allow you to revive your relationships, and Venus direct in Leo will allow you to charm your way back. Best days: September 2, 6, 11, 12, 16, 21, 30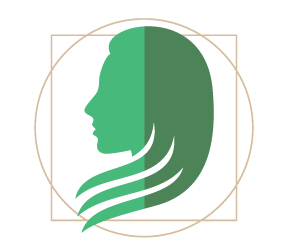 Virgo (August 22 – September 21)
The Sun in Virgo restores your energy and balance; however, with Mercury retrograde in Mercury, you can still face some challenges in communicating with others. Venus going direct in Leo after September 5 will help restore aspects of your relationship that might have been impacted during the retrograde. Keep your schedule and your energy intact by keeping things simple. Best days: 4, 9, 14, 15, 19, 23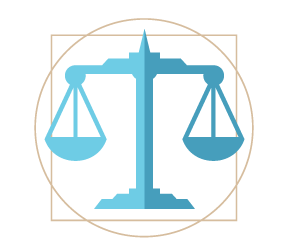 Libra (September 22 – October 21)
The beginning of the month can feel erratic and hard to manage due to communication issues with your significant other. If you are single, you may struggle to see eye to eye with new romantic prospects. However, things will begin to improve significantly as the month progress. You will feel energized and ready to take on new projects and meet new people. As the Sun enters Libra, you will feel social and in the mood for adventure. Best days: September 6, 11, 16, 17, 21, 25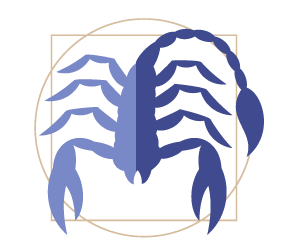 Scorpio (October 22 – November 21)
Venus and Mercury move direct after the first week of the move, making it possible for you to feel a surge of new energy, especially with Mars in Libra. You will be flirty this month, creating new possibilities for sizzling romance. If you are already in a relationship, you want to go the extra mile in demonstrating your affection, especially with Venus in Leo and Mars in Libra. Although the month started with a few snags in communication and organization, the rest of the month will be fun. Best days: September 1, 9, 14, 19, 20, 23, 28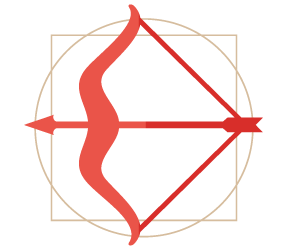 Sagittarius (November 22 – December 21)
September offers you the opportunity to gain advantages both professionally and privately. As the transits of Venus in Leo and Mercury in Virgo leave the retrograde cycle, you will find yourself regaining more control and focus. Your love life will seem much more stable and relaxed, allowing you to enjoy the company of those you are close to. As the Sun enters Libra, you will find a new surge of energy, allowing you to catch up on things that were delayed by the retrogrades, enjoy the cycle, and pace yourself to avoid burnout. Best days: September 2, 11, 16, 21, 22, 25, 30
Capricorn (December 22 – January 19)
The month is busy, offering opportunities to spend quality time with friends and loved ones. Though the month begins with two retrogrades, you manage to handle situations as you confront them. The Sun and Mercury in Virgo create a trine to Capricorn, helping you to gain perspective even when things are off track. There are plenty of opportunities to get things done and enjoy fun activities, especially dating. You will feel social and in the mood for romance when both the Sun and Mars are in Libra, combined with Venus in Leo, so enjoy. Best days: September 1, 4, 14, 19, 23, 24, 28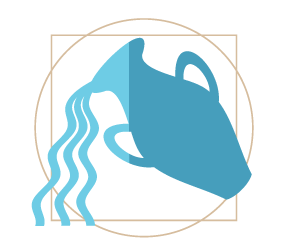 Aquarius (January 20 – February 18)
September begins a bit chaotic with the retrograde transits of Mercury in Virgo and Venus in Leo. There are periods where you will find yourself conflicted and unsure about your relationship status. The Venus transit in Leo opposes Aquarius, forcing you to evaluate the quality of relationships, which may not always be a bad thing, especially when it helps you release what no longer works for you. Remember that the retrogrades transits will end, allowing you to recuperate and improve situations. As Sun and Mars are in Libra at the end of October, you will feel more positive and hopeful overall. Best days: September 2, 6, 16, 21, 25, 26, 30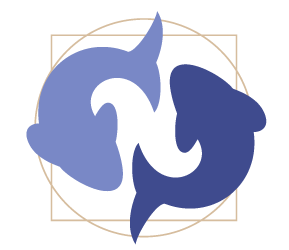 Pisces (February 19 – March 21)
September begins with Sun in Virgo, which forms an opposition to Pisces. As the Sun enters Libra, things will settle into a nice balance for you, restoring the harmony you crave. Remember that at the beginning of the month, with Mercury in Virgo and Venus retrograde in Leo, you will be compelled to make substantial changes in areas you have been avoiding, such as health, appearance, and how you present physically to others. In your relationships, you can face obstacles and choices you might not enjoy yet will benefit from.Best days: September 1, 4, 9, 19, 23, 27, 29
Monthly Love Tips Provided by Psychic Minerva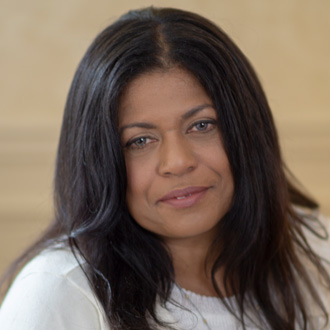 Get a Reading with Minerva x3180
About the Author
Minerva is a skilled Psychic, Tarot reader, Intuitive Coach, Interfaith Minister, and Reiki Master with a Degree in Psychology. She has more than 35 years of working as an intuitive coach and a psychic reader. Minerva, a Native New Yorker who enjoyed a career as a therapist and metaphysical teacher for over 30, has retired and is now devoted to doing psychic readings and writing. Minerva's intuitive skills and experience as a therapist provide her with a solid background for exploring various heart and soul topics with compassion and deep understanding.