An Authentic Psychic Hotline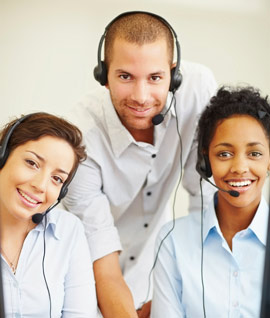 A Psychic Network that is dedicated to you
What has made Psychic Source the most respected psychic hotline for over 30 years? Our gifted professional psychics, of course. And just as importantly, our dedication to impeccable customer service!
We do not outsource Customer Service. Our Customer Care Specialists are an integral part of the Psychic Source experience, and they are the factor that raises us from being just a great psychic line to a one-of-a-kind psychic network. Caring, compassionate, patient, and knowledgeable – these qualities describe both the Advisors on our psychic hotline and the Customer Care Specialists who make sure you enjoy your experience with our psychic website.
What makes Psychic Source the best psychic network?
Seven days a week, 24 hours a day, Psychic Source Customer Care is here to make your experience with our psychic hotline simple, straightforward and satisfying – every time. Here are some ways in which our Customer Care Specialists can help make your time with Psychic Source the best that it can be:
How do I choose a psychic? If you're not sure how to choose from the hundreds of gifted Advisors on our psychic line, Customer Care is here to help. They have tips, recommendations and information about Advisors who work for Psychic Source. Based on a short conversation, they can direct you to the best psychic who can give you the most accurate reading for your needs. Maybe you need to speak with a medium or a clairvoyant. Customer Care will help you decide.
How do I get a reading? Confused about how to get a reading on our psychic hotline? Our Customer Care Specialists will walk you through the process clearly and patiently – as many times as you want! – until you feel confident that our psychic network is working smoothly for you.
How do I manage my account? Not sure how many dollars you have or how to add more? Want to learn more about all the great features on your "My Account" page? We do not want you to remain confused for even one minute! Call Customer Care for clear explanations and answers to all your questions about our site.
Who can help me if I have a problem? At Psychic Source, Customer Care is all about you and your needs. We are not afraid of hearing about issues or problems that you may have while using our psychic line, and our Specialists are trained to solve those problems to your utmost satisfaction.
Contact us anytime! We're here round the clock at 1.800.965.3049 (international callers, click here for country-specific phone numbers) or send us an email request or initiate a live chat from our Contact Us page.